CYBERDYNE Inc. [Tsukuba, Ibaraki, CEO: Yoshiyuki Sankai (the "Company")] conducted an emergency rental of 10 units of HAL Lumbar Type for Labor Support to Nexco-Maintenance Niigata Company Limited. ("Nexco-Maintenance Niigata"), a subsidiary of NEXCO East. The Company conducted this rental to reduce the workload of workers involved in snow removal tasks at Kanetsu Expressway that was struck heavily by snow.

Company installed the units to Yuzawa Office, located inside Koide Inter-Change, Niigata. The workers in the relevant office received safety operation lectures on the product. HAL is scheduled for snow removal tasks in places where dedicated vehicles and machines cannot be operated.
■About HAL Lumbar Type for Labor Support
HAL Lumbar Type for Labor Support is one of "Wearable Cyborg." HAL connects to the wearer's brain-nerve system just by wearing it and functions just like a part of the wearer's own body. The product supports workers at warehouses, construction, airport, and other workplaces that require heavy lifting. Because the product reduces the stress applied to the lumbar region, it also reduces the risk of back pain. Products waterproof and dustproof function enables the product to be used in demanding environments such as in disaster sites.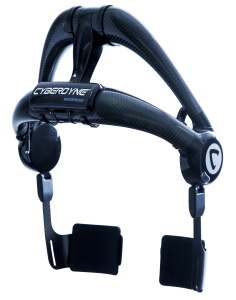 HAL Lumbar Type for Labor Support
■Archives of related news releases
August, 2020 HAL Lumbar Type for Labor Support was used to support volunteer workers at Oita
https://www.cyberdyne.jp/wp_uploads/2020/08/20200826_PR_eng.pdf
August, 2020 HAL Lumbar Type for Labor Support was used to support volunteer workers at Kumamoto
https://www.cyberdyne.jp/wp_uploads/2020/08/202008031_PR_ENG.pdf
October, 2019 HAL Lumbar Type was lent to Kanagawa prefecture to support its recovery from Typhoon 19 (in Japanese only)
https://www.pref.kanagawa.jp/docs/sr4/prs/r2871498.html
October, 2019 HAL Lumbar Type for Labor Support was used to support volunteer workers at Daigo town
https://www.cyberdyne.jp/english/company/Media_detail.html?id=8403
July, 2018 HAL Lumbar Type for Labor Support used in relief
https://www.cyberdyne.jp/english/company/Media_detail.html?id=7170