C-Startup
Innovation ecosystem to create the Cybernics Industry
C-Startup is an innovation ecosystem to create the Cybernics Industry.
We look for start-ups and entrepreneurs that aim to create a new industry to solve the problems of humans and society. The role of C-Startup is to provide technical mentorship through CYBERDYNE CEO/Professor of University of Tsukuba Yoshiyuki Sankai and financial support by CYBERDYNE and CEJ Fund*, which CYBERDYNE operates.
*Cybernics Excellence Japan Fund 1 Investment Limited Partnership
Through C-Startup, CYBERDYNE handles the creation of innovative technologies for people and society, creating the new industry, and supporting start-up companies/entrepreneurs in an integrated manner. By creating an excellent cycle to induce innovation, CYBERDYNE aims to realize the future society of "Society5.0/5.1", a techno-peer support society where humans and technology support each other and revolve society by creating the Cybernics Industry.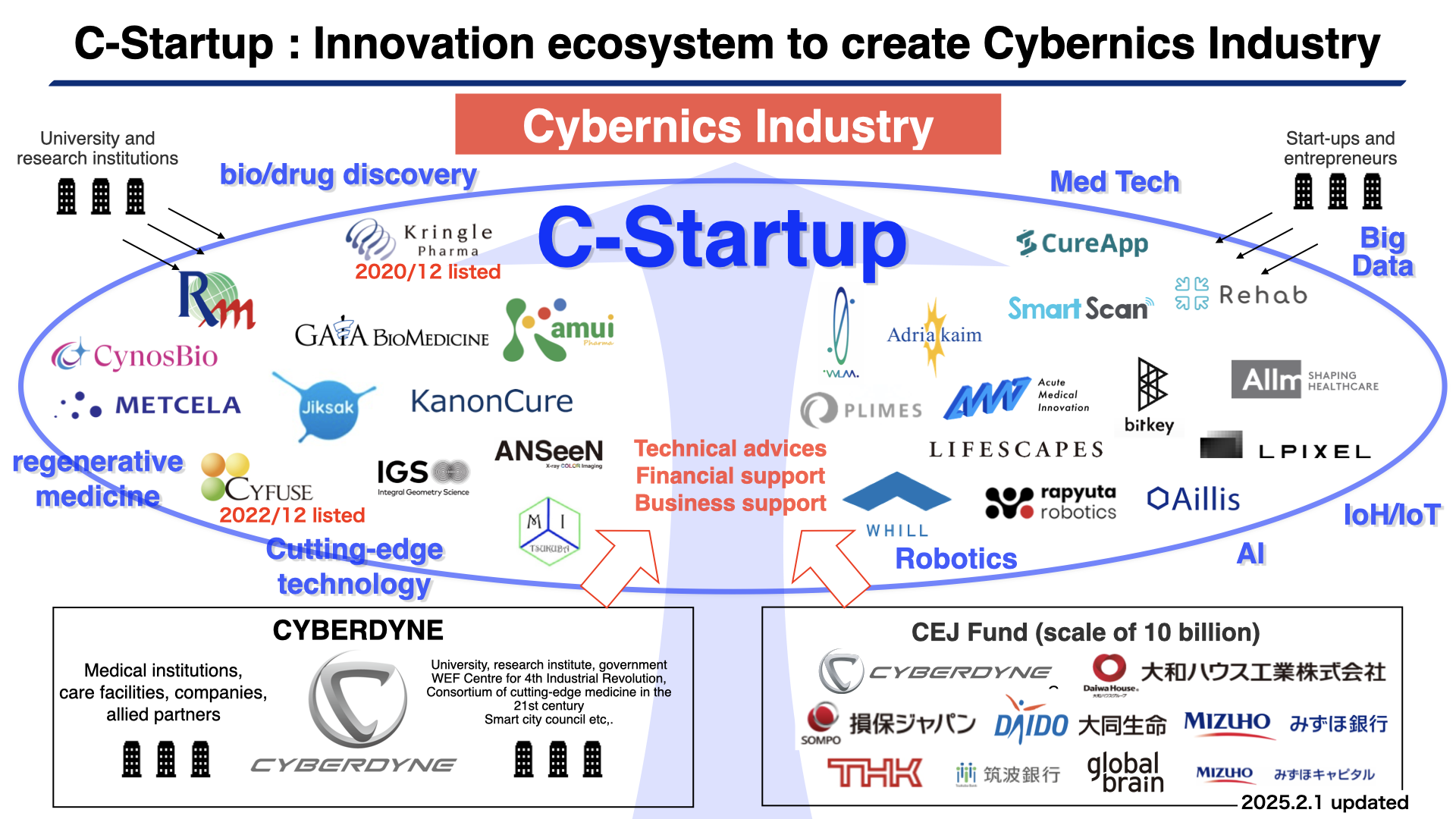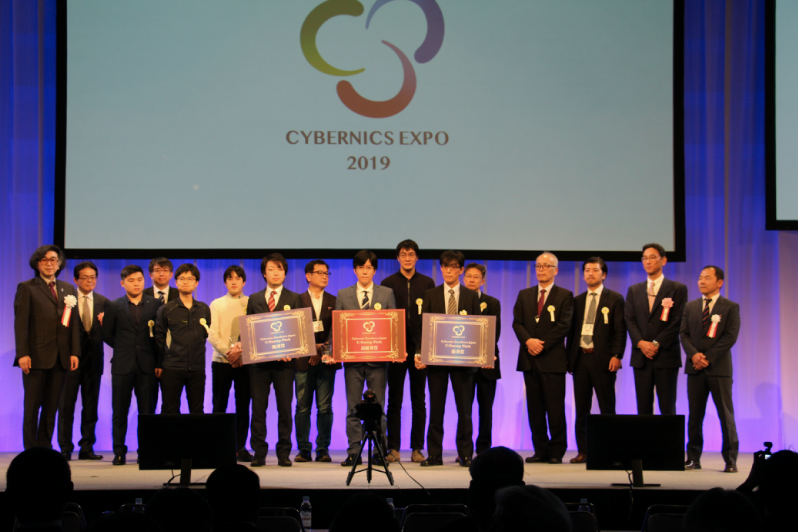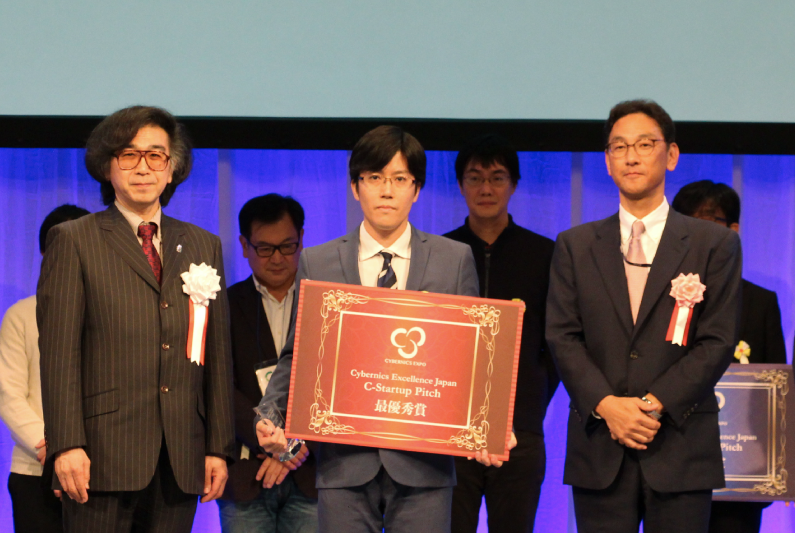 Photos from C-Startup Pitch 2019
CYBERDYNE and CEJ Fund conducted investment towards AMI Kabushiki Kaisha and ANSeeN Inc, which were awarded a prize on the day
About CEJ Fund
CYBERDYNE established CEJ Fund to accelerate and scale up the creation of the Cybernics Industry. CEJ Fund can support start-ups working to solve social problems on R&D, its business, and its funding.
The fund gathers companies and personnel who are up for challenges to develop the Cybernics Industry and accelerate its business. On a global scale, the fund will take up the role as a new industrial infrastructure to drive forward innovative R&D and its social implementation integrally so that the Cybernics Industry can realize a good cycle of innovation.
The fund will create the Cybernics Industry through investment and business support towards start-ups in a business field closely related to people and their lives. For example, business fields such as medicine, healthcare, robotics, AI, Big Data, IoH/IoT (Internet of Humans/Internet of Things), and other areas related to Cybernics while solving various social problems.
Legal Name:
Cybernic Excellence Japan Fund 1 Investment Limited Partnership
Unlimited liability partner:
CEJ Capital, Inc. (a consolidated subsidiary of the Company)
*Jointly established by the Company, Global Brain Corporation and Mizuho Bank, Ltd. CEJ Capital, Inc. conducts operation of CEJ Fund.
Total amount of the fund:
Approximately ¥10 Billion Yen
Limited Liability partner:
(Partners in arbitrary order)
CYBERDYNE, INC. (the Company)
Daiwa House Industry Co., Ltd.
Sompo Japan Insurance Inc.
Daido Life Insurance Company
Mizuho Bank, Ltd.
THK CO., LTD.
Tsukuba Bank, Ltd.
Mizuho Capital Co., Ltd.
C-Startup Contact
We look forward to connecting with aspiring start-ups and entrepreneurs who we can work together to create the "Cybernics Industry" for solving problems related to human and society
CYBERDYNE Inc./CEJ Capital, Inc. (CEJ Fund)
C-Startup team
E-MAIL: