CYBERDYNE Inc. (Tsukuba, Ibaraki, Japan; President and CEO: Yoshiyuki Sankai; from now on referred to as "the Company") listed Medical HAL Single Joint Type (the Product) to U.S. Food & Drug Administration (U.S. FDA) as Class I Medical Device.
The Product listed to U.S. FDA on this occasion is the same model that was certified as a medical device in Japan in August 2020. By switching the attachment parts, the Product can be put on to the patients' elbow, knee, and ankle joints. The Product can be used to restore functions to patients with paralysis due to a wide range of cerebral nervous system diseases and movement disorders due to orthopedic conditions.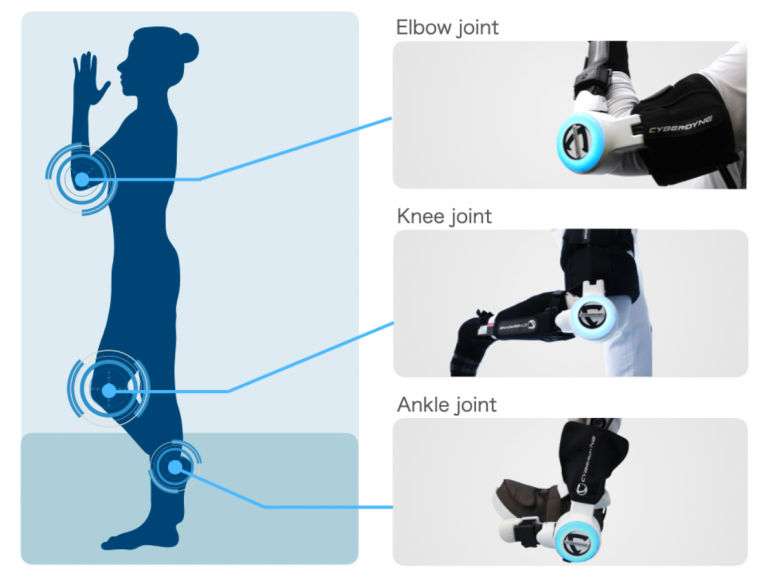 The Company succeeded in registering the Product as a medical device in Japan, U.S., and Europe. The Company also received approval for Malaysia and Thailand, and it will continue its efforts to get the Product registered as a medical device in other countries. Furthermore, by using the Product in combination with Medical HAL Lower Limb Type, the doctors can now flexibly choose different products suited for patients' conditions or stages of recovery.

July 13, 2020
HAL Single Joint Type obtained certification as a medical device for Japan, applied for insurance coverage.
https://www.cyberdyne.jp/wp_uploads/2020/07/20200713_PR_eng.pdf
October 8, 2019
HAL Single Joint Type obtained conformity certification as a medical device for EU
https://www.cyberdyne.jp/wp_uploads/2019/10/20191008_PR_Single-Joint_ENG.pdf