CYBERDYNE Inc. [Tsukuba, Ibaraki, CEO: Yoshiyuki Sankai (from now on referred to as "the Company")] received medical device approval from Thai Food and Medical Products Approval Authority (Thai FDA) for HAL Single Joint Type. The product is for patients with reduced mobility in the upper and lower limbs due to muscle weakness or paralysis.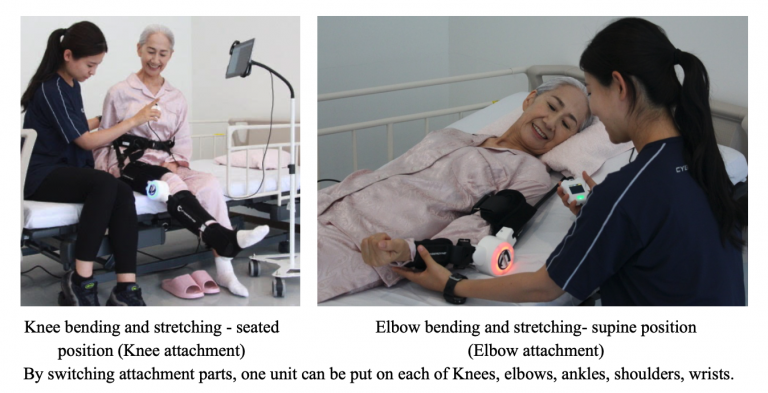 The Company has been disseminating HAL for Medical Use in the Asia-Pacific region (APAC) and other markets such as Japan, U.S., and the EU. Thai FDA registered HAL Lower Limb Type in April 2020. This registration made Thailand the second country in Southeast Asia after Malaysia to register HAL Single Joint Type as a medical device. Unlike HAL for Lower Limb Type, the operators can also use HAL Single Joint Type to treat upper limbs. The Company anticipates high demand from Southeast Asia, as motorcycles are a popular choice of transport in the region, and motorcycle accidents often cause damages to the upper limbs. The Company already offers the product to Malaysia, where 28 units are available in 5 facilities.
Reference video)
Video of a patient going through Cybernics Treatment with HAL Single Joint Type at SOCSO Cybernics Treatment Centre (SOCSO is a Malaysian public social security organization. The organization is a partner of Cyberdyne)
https://youtu.be/01NuuGUscIE?t=22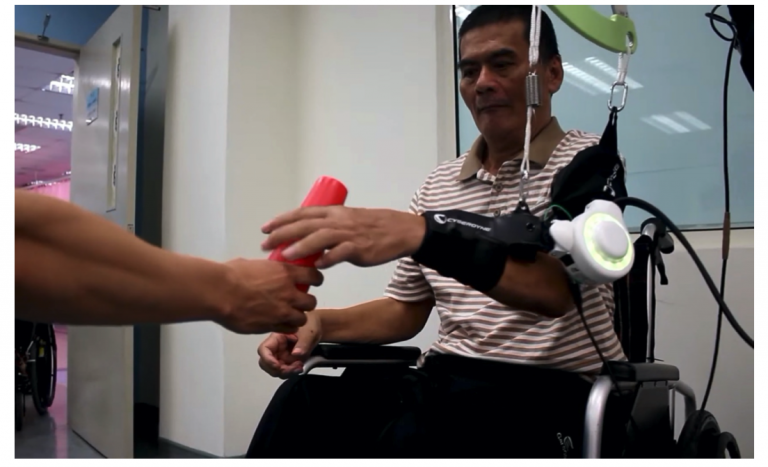 The Company notes that the "NRW-Thailand Subsidy for Development of Medical and Welfare Equipment" hosted by Fukushima Prefecture played an essential role in obtaining the approval.
(Links to related article)
April 13, 2020 HAL Lower Limb Type obtained medical device approval from the Thai FDA
https://www.cyberdyne.jp/wp_uploads/2020/04/20200413_PR_ENG.pdf
October 15, 2019 HAL Lower Limb Type obtained medical device approval from the Malaysian MDA
https://www.cyberdyne.jp/wp_uploads/2019/10/20191015_PR_MDAML_ENG.pdf
May 16, 2019 "Neuro-Robotics Rehabilitation and Cybernics Center" established in Malaysia
https://www.cyberdyne.jp/wp_uploads/2019/05/20190516_PR_ENG.pdf
October 16, 2018 Start of Cybernic Treatment in Asia Pacific region
https://www.cyberdyne.jp/wp_uploads/2018/10/181016_NEWS_APAC_ENG.pdf